Learn how to overcome common medical record retrieval problems to build a stronger case for your clients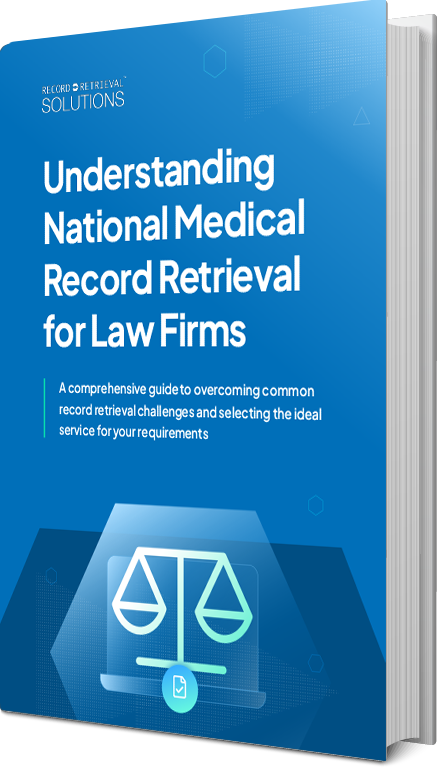 Why waste your law firm's time trying to retrieve records by yourself when a streamlined solution already exists?
In our FREE eBook, we outlined five common problems that law firms face when they attempt to retrieve national records for a case by themselves and why the best way to avoid these issues is to opt for a specialist retrieval service.
Ask the important questions to find the best specialist retrieval service for your law firm
Anyone can claim to offer record retrieval services — this guide will help you avoid partnering with an inexperienced company who compromises your standards and wastes your time.
Complete the form to download your free eBook.