Summary: RRS creates an offer – no spam, just our way of helping others.
Sometimes you read what writers call blogs but they are really just thinly veiled ads. I even got plain old SPAM cleverly concealed as a blog. I like to think that our blog posts are informative and educational.
This one is a little different since next week is the Thanksgiving holiday. And given the recent tragedies in Paris, this year, the time for giving thanks means even more to the team at RRS.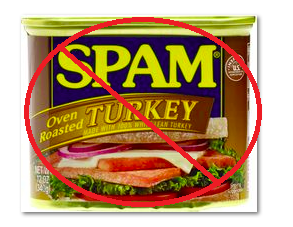 While some may think me speaking out of both sides of my mouth, I would ask you to believe that my motivation for this post and the offer I am going to share, is meant to do something to help others. Many of the law firms that come to RRS take care of poor, sick and often homeless people. Those attorneys work very hard, and every dollar they earn is dear, to both them and their office staff.
Despite rumors to the contrary, every attorney doesn't live in a 10,000 square foot home in a gated community with a European car or two in the driveway. And the ones that help the poor and sick people are especially living a "lean" life compared to their classmates that may be billing large retainers, and handle multi-million dollar lawsuits.
Record Retrieval Solutions (RRS) provides a service designed to help attorneys for the rich and the poor focus on the practice of law, not the chasing of healthcare records necessary for legal matters. We work with local healthcare providers, primarily in California, to expedite the process of medical record requests, copying, tracking, reporting and hosting. This allows the legal staff to focus their time on helping their clients.
The Offers
RRS is offering to new clients an opportunity to both try our service, and lower their out-of-pocket costs to their clients, for the remainder of 2015. This offer consists of a flat *$20 fee which includes:
No per page fee charges
Free Bates Stamping
Free searchable PDF files
*Note: There may be location/copy fees which will be incurred and passed along.
Earlier this year, the State Bar of California interviewed RRS President Chuck Dart for an article on the latest in medical records retrieval. You can download this informative article by request, and we're even sweeting the deal with a $5 Starbucks card so you can sip, read and relax. No strings attached.
To take advantage of this offer, simply visit https://www.recordrs.com/pricing/, complete the registration form, and check either or both boxes to let us know what you would prefer.
Thank you for taking a moment to read these thoughts. We hope you appreciate it in the spirit in which it is meant.
Happy Thanksgiving!