Texas Medical Record Retrieval Company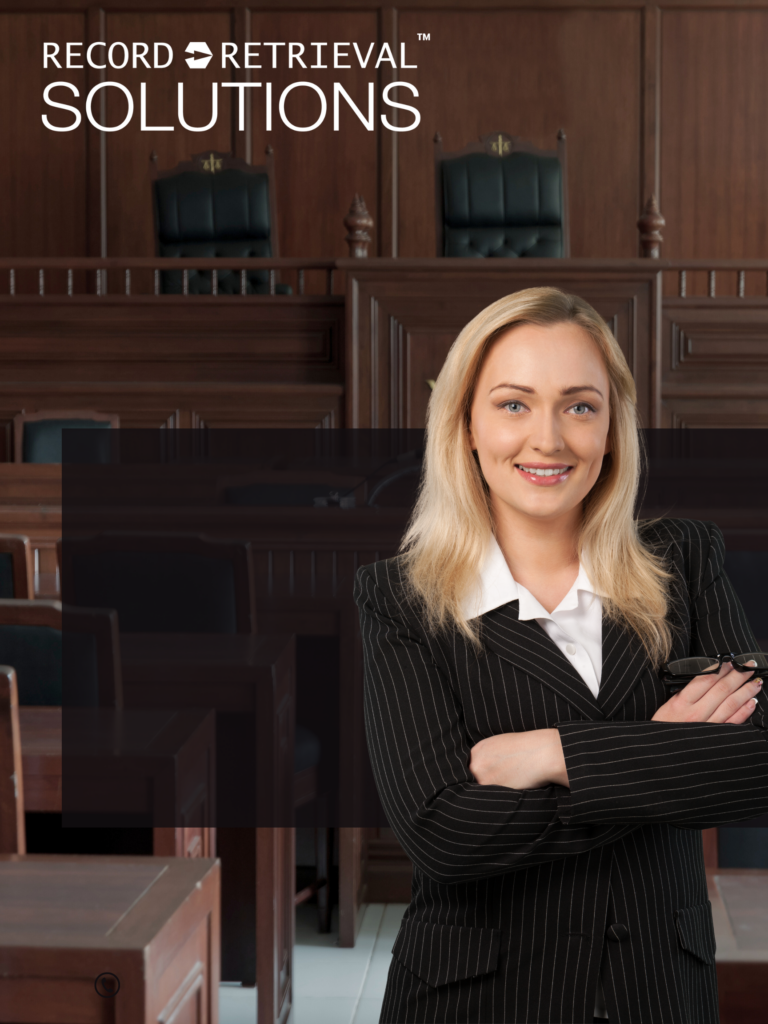 In Texas, Lawyers and  law firms face the crucial task of efficiently managing and retrieving records to support their legal cases. Record retrieval solutions provide invaluable assistance in this process, ensuring that law firms have timely access to the necessary documentation.
 RRS specialize in locating, collecting, and organizing records from various sources, including medical records, court documents, and administrative files. By entrusting their record retrieval needs to professionals, law firms in Texas can save valuable time and resources, allowing their legal teams to focus on core activities such as case preparation and client representation. 
With the expertise of record retrieval Solutions, law firms can navigate the complex landscape of document management with ease, ensuring that crucial evidence and information are readily available when needed.
If you looking for reliable medical record retrieval company in Texas, Look no further than the top-notch services provided by Record Retrieval Solutions. We specialize in efficient and fast retrieval of medical records, catering to the needs of law firms, legal entities, insurance companies, and Attorneys.
 With our comprehensive knowledge of Texas state regulations and HIPAA compliance, We ensure the confidentiality and privacy of sensitive medical information. Leveraging advanced technology and streamlined processes, we offer fast and accurate retrieval services in texas, saving you valuable time and resources.
Dedicated Record Retrieval Services for law firms
When it comes to medical record retrieval for law firms, RRS stands out as the top choice. With a wealth of expertise and industry knowledge, we excel at acquiring records accurately and swiftly. Our streamlined processes and cutting-edge technology ensure efficiency, saving you valuable time. From medical records to radiology reports, we offer comprehensive retrieval solutions to meet all your document needs. With a strong commitment to legal compliance, we prioritize data security and confidentiality, adhering to strict HIPAA regulations. Above all, our client-centric approach ensures personalized service and tailored solutions to address your unique requirements. Choose RRS as your trusted partner for medical record retrieval and experience the benefits of a reliable and efficient service provider.
Certifications and Integrations


RRS is HIPAA Secure Now! certified

Our services integrate with Needles and Filevine case management systems.
Hear more from our satisfied clients
We are able to serve our clients better with RRS.
Exceptionally easy to contact for both support and advice.
RRS has saved our firm so much time! We wish we had known about them way before.
RRS delivers excellent customer service and outstanding work.
Moving to an automated system with RRS allowed my firm to realize cost savings.
The most efficient and economical record retrieval service I have used in 30 years of practice.
RRS is simple to navigate and I get a quick response to any question.
We have used other companies and their efficiency does not come close to RRS.
We are completely happy with their professionalism, accuracy, and how fast they get us what we need!
I can access the website and see the notes and progression of contacts and attempts. Ease of download is awesome as well.


The RRS website clearly shows all your in-progress jobs and their status, which is great to have at a glance.
Fast and reliable service with affordable prices. Satisfied every time.
I've ordered thousands of medical records, and RRS has been a lifesaver.
What sets RRS apart is reliability and responsiveness. I highly recommend them.
At RRS, we are committed to fair medical record retrieval in texas pricing where you don't get charged for services you don't receive. This means absolutely no marked-up fees for providing copies of electronic records — whether it's 3 or 3,000 pages of electronic records produced, we pass the savings on to you.
We understand most medical record retrieval providers in Texas automatically charge you twice for medical and billing records. At RRS, we believe in fair pricing. If we're able to request the record types needed together, you will only pay our flat fee of $40 per request. If the provider makes us send 2 requests to get the records, maybe because they have 2 different departments or they have their billing with an outside vendor, then you will have to pay two requests at $40 each. Whenever we can save money, we pass on the savings to you too.