Summary: Partnering. Everyone needs a resource they can depend on whether they collaborate once a day or once a year. This post explains how partners can be leveraged to assist when you need them most.
There was a time in America long ago, that craftsman made fine furniture, created unique hand-blown glass figurines and sold those items they made and many other products out of their own storefront. But with the advent of the automobile, it became clear that by creating a community of dealerships – often competitors, that there was an opportunity for sharing experiences, and relying on others in order to be successful. This was early evidence of partnering to achieve mutual success.
Let's take that idea and move into the last 25 years. A new word crept into our lexicon – coop-etition. It was, at least in theory, meant to create an environment where true competitors could rely on others to help them create a solution together, that they could not easily craft independently.
Some of those plans worked – unfortunately, some did not.
But the power of partnering – of sharing expertise and resources to help eliminate the occasional unique opportunity continues in some circles. Doctors rely on specialists. Specialists rely on equipment. Equipment manufacturers respond to those needs – however long it takes, to improve a process.
Today business partnerships are more necessary that ever before. Resources, whether human capital or specialized equipment can make the most sense to consider partnering, but especially when there is a one-time need to resolve an immediate issue.
That's why this week's blog takes a different route. Rather than appeal to our readers need to – as we have stated many time before – Keep Billable Resources Billable – we offer another approach to partnering with Record Retrieval Solutions (RRS for short).
Partnering with RRS provides you with necessary medical record retrieval or copy resources when you need them. If your practice prefers the Do-It-Yourself approach – then there is no need to change what's working for you up until now.
Related: To-DIY or Not DIY – That is the question!
Partnering When You Need It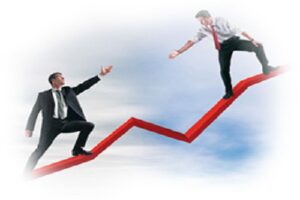 Let us offer an alternative to what some think is a binary decision – i.e., I use an outsourced MRR specialist or I don't. While we'll continue to believe that using Record Retrieval Solutions is your best choice, we also realize it's not your only choice. And rather than approach this as adversaries, let's us consider each other's best interest.
Record Retrieval Solutions wants to be your go-to-partner for medical records retrieval processing and copying WHEN you need us. For example, perhaps a staff member left the firm unexpectedly, or case load has you and your staff carrying a greater than average workload. That can be a great time to leverage partnering, even for just a short term.
Think about the partnering with a medical record retrieval specialist that is ready and willing to assist you – with no further commitments, and without changing the way you do business. We think if you try us, as so many do, you'll be delighted with our service and come back – again and again. But in the meantime, if you only need us to help during a workload crisis, or to expedite getting what you need for litigation, you can depend on RRS to be there to help you get through a backlog or need to act quickly for trial.
We appreciate your business, your confidence, and your trust. That's what true partnering is meant to be.
Related: 10 Great End-of-the-Year Record Retrieval Ideas for Law Firms
RRS is always just one click or call away – Visit us at recordrs.com or call us at 866-211-7866.
Thank you for the opportunity to earn your business.