How does an insurance company, who often needs to focus their resources exclusively on the business of claims review, take advantage of outsourced record retrieval?
While this practice is widely known by law firms, there is an even bigger advantage for insurance companies and industry professionals. The policy can be related to health, long-term care, life or disability. Insurance claims agents can leverage the skills of a record retrieval company to assemble a complete health history so that carriers make the best payment decisions based on up-to-date medical records. This not only reduces risk of incomplete history, it also saves the alternative costs of in house resources to submit requests, track and manage that request to complete.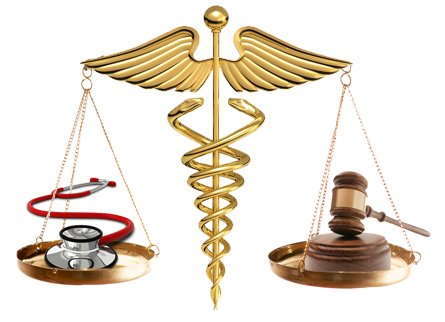 The following list of 7 Top Reasons comes from over 25 years of experience in working with the insurance industry:
Free up your in-house staff to spend more time on your business processes instead of retrieving your medical records.  Instead of using your internal resources, outsource the retrieval of medical records to a professional record retrieval company. They will work on your behalf and handle every step from initiating the request to follow-up and assembly. This not only removes the burden of in house management, but will significantly lower overall costs.
Access records from anywhere via a web-based application. Instead of handling paper, which can be lost or misfiled, a web based access system to your records will improve the speed at which claims can be processed by providing a single repository for all documents. Whether accessed from a desktop, laptop, table, or other mobile device, strong security is maintained to ensure compliance with current regulations.
Outsourcing record retrieval offers the additional audit function performed by most retrieval companies. State laws which regulate medical records release also provide for standardized copy fees and service charges. Often in-house records custodians are not aware of these laws and may inadvertently charge higher than the legally allowed amounts.
Professional record retrieval companies can help lower the costs of claim payments and potential claim litigation by providing a complete medical history of the insured. When establishing the policy, some people accidentally forget about prior medical treatment, whereas a medical record retrieval service will collect any prior charges including treatment, prescriptions, tests and more.
Summarization of medical records goes beyond assembly. Instead it offers organized, summarized and hyper-linked summaries, to evaluate the case much faster with improved accuracy.  Summarization includes searching for specific meta-data or keywords within a record and recording the instances in which that data appears in the record. Whether it requires matching your format, or creating a new one, summarization should narrow the focus on the client not the process.
Recent changes to HIPAA Omnibus rulings put specific burdens on the process of monitoring who has access to Protected Health Information (PHI). In other words, any business that collects medical records must ensure that a record and a written policy exists which outline the rules of securing access to medical records. Instead of recording each person who may be involved in the request, follow up and delivery of the medical records, using a professional firm can lower the risk of non-compliance, and the subsequent penalties.
By creating a partnership between the insurance claim professional and the record retrieval outsource provider, the entire process gets easier and faster. The retrieval specialist can provide customized activity reports, missing records and specific format summarization. They can notify the right person(s) at the insurance company, and maintain compliance. They can provide staff training on how to create an account and use the web-based platform. Finally, they can work closely to meet time deadlines, and lower expert reviews.
Record Retrieval Solutions has the expertise and working knowledge of best practices for working with insurance professionals.
If you are already a Record Retrieval Solution customer, we thank you for your ongoing business.
If not, trying our service will deliver far more in reducing the hidden costs of Di-It-Yourself record chasing. We promise to prove on your first order, or we'll eat our costs. That's a 100% guarantee. Plus when you sign up for our email communications, you'll get first hand updates on industry trends, special offers, and valuable documents like whitepapers and ebooks when published. We never share or sell email addresses, and opt-outs are handled quickly and reliably. Visit our Contact Us page
I am happy to assist anytime in questions or issues you may be having with medical record retrieval.
Chuck Dart
President, Record Retrieval Solutions
866-211-7866